With residents from over 80 countries, Rogers Park is a melting pot of cultures and communities.
Diverse dining, cultural and entertainment scenes, beautiful beaches and parks, and great schools including Loyola University, the neighborhood offers its residents much to love. Bordering Evanston to the north, Rogers Park is the furthest north of the Chicago neighborhoods. Despite this distance–with the CTA Red Line, lots of bus lines, and the Metra–the Loop and the rest of Chicago is a simple commute!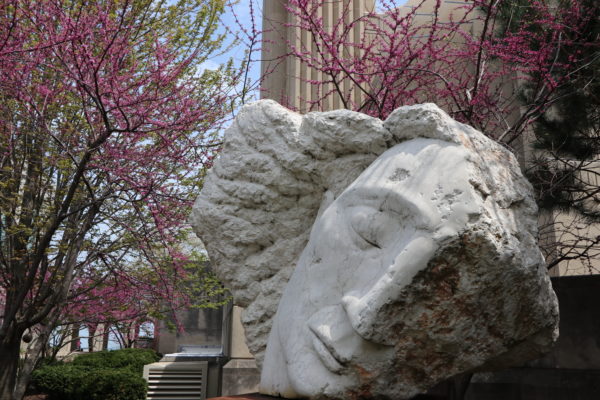 Rogers Park is named for one of the area's first settlers, Phillip Rogers. In 1836, he purchased 1,600 acres of government land and set up a toll gate on what is now Ridge Road. Roger's son-in-law Patrick Touhy, sold 100 acres to land speculators in 1873, setting the stage for greater development. These speculators' names, including Luther Greenleaf, Stephen Lunt, and Charles Morse, grace streets in the area. In these early years, the small community consisted mainly of farms, a post office, and a few taverns. By 1883, the population had reached 3500 and the village was annexed to Chicago.
The neighborhood began to take its current shape in the early 20th century. Many single-family homes were built and the commercial districts along Clark Street, Devon Avenue, and around the four "L" stations took shape. Loyola University (originally St. Ignatius College) moved to its current lakefront campus in 1912. By 1930, the population had reached over 57,000, making the area one of Chicago's most densely populated areas. This increase in population slowed the construction of single-family homes and construction of multi-unit and large apartment buildings became the norm.
Through the 20th century, the neighborhood has continued to grow in population and diversity. After World War Two, many immigrants from devastated Europe found a home in Rogers Park. In recent years, the neighborhood has become home to, among others, many Hispanic, South Asian, and Caribbean immigrants. Notable residents of Rogers Park have included First Lady Betty Ford, Olympian Shani Davis, and entertainers Tina Fey, Harold Ramis, and Dan Savage. Today, as much a college town as a beach town, as laid-back as it is intellectually stimulating, with a deep dedication to the arts and to nature, Rogers Park is one of Chicago's most charming neighborhoods.
Roger's Park residents love their thriving art scene, cozy coffee houses, great neighborhood bars, and diverse food scene. With Howard and Clark streets acting as the main commercial corridors, smaller streets have niche vibes, such as the Glenwood Ave arts district and Jarvis Square's theater and music scene. Another great local gem is Devon Ave, home to the largest South Asian business district in the City. Around Loyola, one can find cheap eats (including some national chains), dive bars, and interesting, student-oriented shops such as Armadillo's Pillow, a great independent bookstore.  
Roger's Park food scene is truly global, with cuisines coming from several continents. Some local classics include Ethiopian Diamond, with affordable combination platters, Taste of Peru, for authentic native dishes and delicious ceviche, and The Heartland Cafe, serving fresh vegetarian and hosting live music. Residents also love the Indian food on Devon, Mexican (especially at La Cazuela!), and delicious pizza at Candlelite. Other options include great Kosher Deli, Cajun cuisine at Chez Delisay's, and unique takes on breakfast and burgers at Smack Dab Bakery and bopNgrill respectively. With over 130 restaurants, the walkable neighborhood is perfect for the curious palette.
With local theater, live music, art galleries, and tons of public art, Rogers Park is known across the city for its vibrant arts scene. The Lifeline Theater does excellent adaptations of literature in its intimate theater, with funky staging and gusto. Great local theater also includes the Factory Theater, the Bohemian Theater Ensemble, and the Mayne Stage Company. The New 400 Theater on Clark is known for its commitment to affordable first-showing movies. Completing a night out are the neighborhood's great bars. Host to lively chatter, live music, and, often, pool tables, these include Cunneen's, Pressure Billiards & Café, and Red Line Tap.  
The community hosts a number of events all year long. The Glenwood Arts Fest in August features more than 150 artists and has live entertainment on three outdoor stages. Other great events include the weekly Glenwood Farmers Market, offering sustainable produce, and Celebrate Clark Street, featuring live world music and an international food and street market.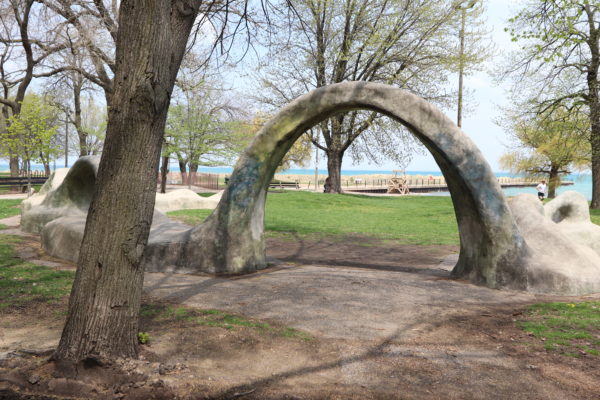 Great beaches, lush parks, and other facilities give Rogers Park residents great recreation opportunities. Picturesque local beaches including Jarvis Beach and Leone Beach (Chicago's largest) are perfect for a relaxing summer day. Residents enjoy swimming in the clear water, grilling, and maybe even a soccer or softball game. Indian Boundary Park is a paradise for kids, featuring a unique wooden playground, a lagoon area, and a historic fieldhouse offering music and arts programming. Other parks include lovely Loyola Park on Lake Michigan, and Touhy and Pottawatomie Park with youth and adult sports fields, equipped fieldhouses, and summer day camps.
Rogers Park is an educational hotspot, offering great public schools, private options including Northside Catholic Academy, and the internationally recognized Loyola University Chicago. One of the largest employers in the community, Loyola and its over 8,000 students bring vibrancy and a spirit of tolerance and progress to the neighborhood.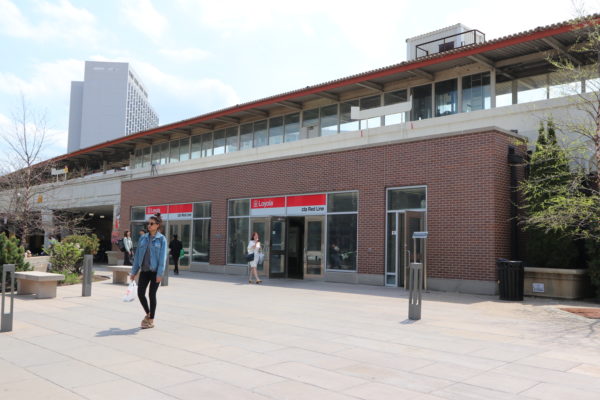 With a wide variety of affordable options including vintage walkups, classic Chicago bungalows, larger single-family homes, and new construction in many architectural styles, Rogers Park has a great homes for all searchers. Downtown Chicago is easily accessible via public transportation including the CTA's Purple and Red lines. Rogers Park may be at Chicago's northern border, but in this neighborhood, the possibilities are endless!